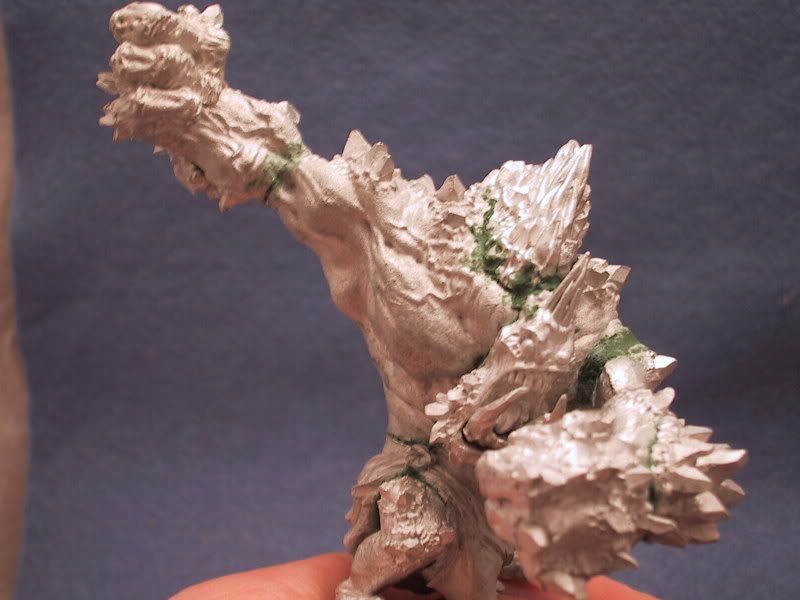 Just a quick update. I snapped a couple pics this morning of the assembled eMauler before I primed him just to note where all the greenstuff work ended up. There wasn't really a bunch of sculpting to do, just filling in gaps and some bonding work. Still though, it gave me alot of practice with smoothing greenstuff which I sorely needed. The two pins in his feet are just temporary for now while I primed him. The bugger is so heavy that when I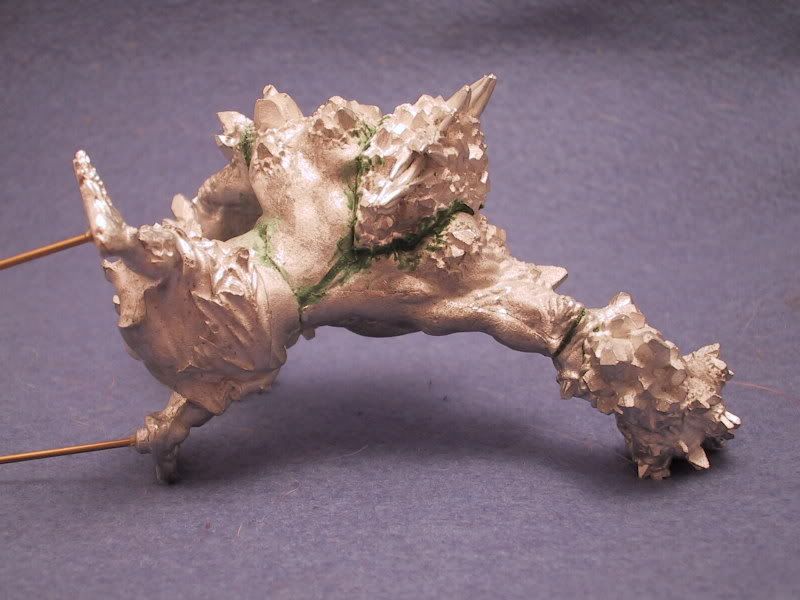 set him in the block of wood that holds pinned models, the pins started bending over. No matter, he's primed and drying at home and if I can sneak out of work at a reasonable hour tonight (which would be a miracle) I can start getting some work done on him.
I haven't really thought alot about color schemes at this point, but I'm heavily favoring either a dark blue (like the first mauler), or a medium green. I'm not very fond of the pale blue studio colors myself, and I love the look of red spines. There was a really badass eMauler on CMON but their site seems to be down right now so I don't have a link. The highlight of it for me was that the whole model was painted to draw the attention to the face, and the mauler's eyes were painted like gems.