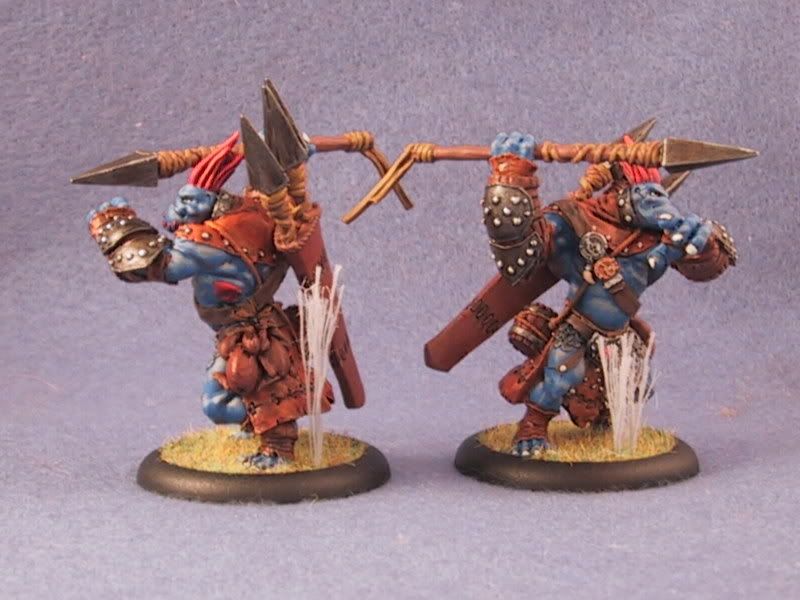 I'm officially up to halfway on painting my trolls now. These 2 Impalers put me at 3 painted, 3 unpainted. The remaining 3 of course are much larger or detailed than the first 3 were. Anyway, here's the counts: ~8 hours painting time, 34 paints.
I took some shortcuts, but aso tried some new things. The leathers were not my standard lazy leathers. Instead I did 2 different layers of inks: chesnut, and dark brown.
Next on deck is the Harbinger. The acolytes are primed and ready to start, whereas the Harbinger herself is still mostly in pieces. There's still some fitting and pinning that needs to be finished before I can prime her. It'll probably be at least 2 weeks before I get even close to done with her, so in the mean time I'm going to try and post stuff like my own set of tips, total hours on a backlog of models, and also get more pics posted of older stuff once I can get another good lamp.
Oh, and one last note, I need to start planning an army for
Kublacon
. I'm definately playing Menoth, but I'm still not clear who I want as my warcaster.